Lesson 1 – Classroom Worksheet
Lesson 1a – Introduction to Robotics
Lesson 1a – Worksheet Guide
Step 1. INVESTIGATE – USE FOR ROBOTS
Robots can have multiple uses in the world. Some of these applications can be used for good and some can be used for bad. Investigate 3 good uses and 3 bad uses for Robots. Why is it important to discuss the bad uses of Robotics?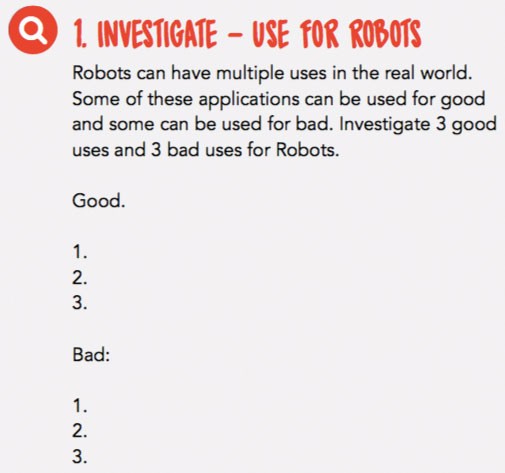 Step 2. DRAW – DESIGN A ROBOT
If you were a Robot Designer what would you use Robots for? How would you use your creativity to make new and awesome Robots? Draw an annotated design of your Robot.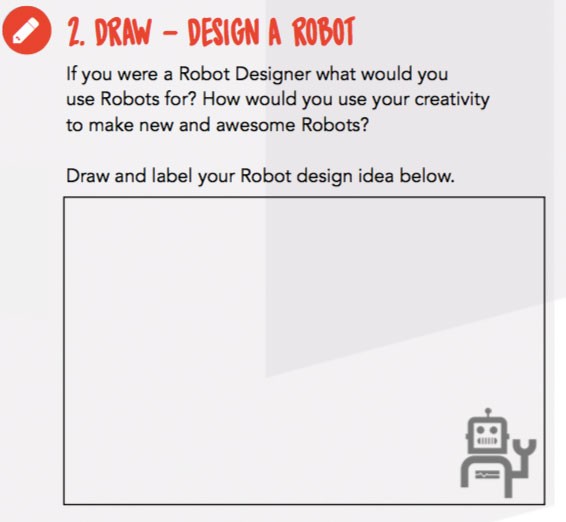 Lesson 1b – Introduction to Robotics
Lesson 1b – Worksheet Guide
Step 3. INVESTIGATE – THE HISTORY OF ROBOTS
Investigate who invented the first Robot and explore the history of Robots, Discuss with the class why you think Robots we first invented.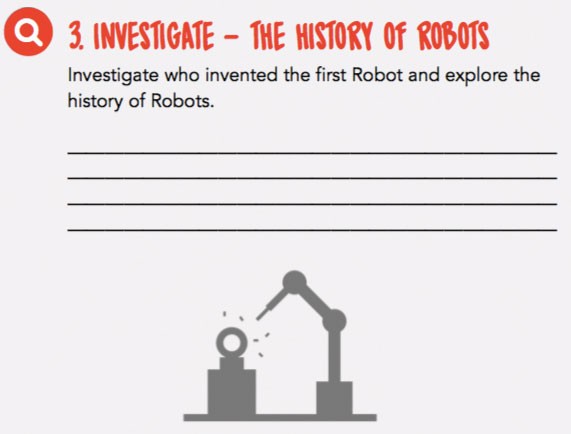 Step 4. DRAW – THE FUTURE
Draw how you think the world will look in 50 years time. How do you think Robots will be used? Have a brief discussion with your class before you start – just for some interesting ideas.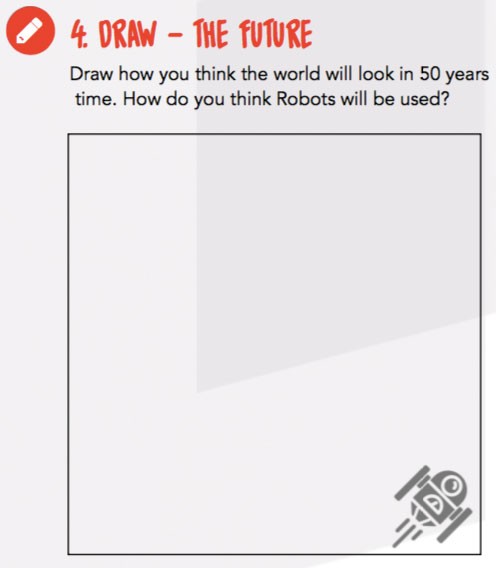 Could the students understand the use for Robots?
Can the student design some new ideas on how Robots will be used?